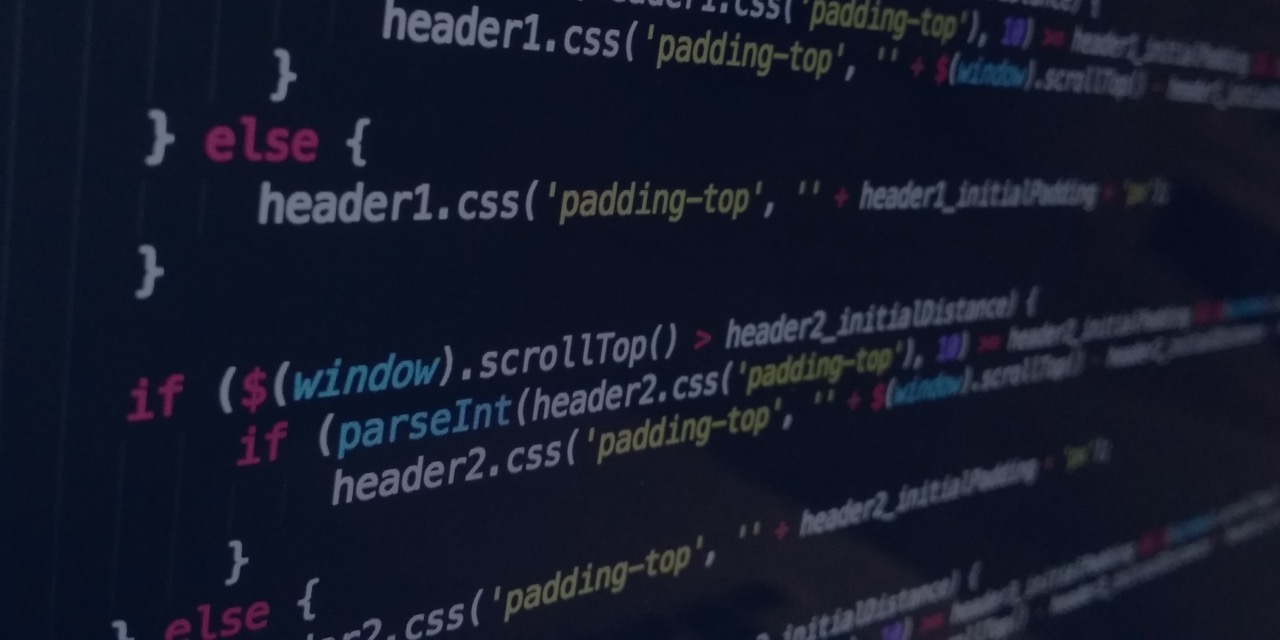 Which Technology is best for a business website
Having an effective website is a must for any business hoping to stay competitive in today's digital world. Your website can be used to showcase your products and services as well as provide customer support, but knowing which technology is best suited for this purpose can be overwhelming. In this blog post, we will explore the various options available when it comes to creating a successful business website that aligns with your organization's goals. We'll look at the pros and cons of different platforms and technologies so you have all the information necessary to make an informed decision about which option is right for you.
Why choosing the right technology matters in website development
Choosing the right technology for a website development project can be overwhelming. Website design and development require a diverse set of skill sets, including frontend and backend coding, graphic design, and content creation. With so many technologies to choose from, it is essential to properly assess which one is best for your website development project. Selecting the correct technology will impact the performance and scalability of the website and ensure optimal user experience. Making careful considerations not just of the features but also of its long-term business implications can make all the difference in your website development process.
Different types of programming languages
With the ever-evolving world of technology, deciding which programming language to use for your website can be a daunting task. WordPress, Shopfiy and custom written languages like HTML, CSS, PHP and Angular are some of the most popular technologies used today. WordPress is a great choice for those looking for an easy interface to develop their website content quickly. Shopfiy offers turnkey software solutions with drag and drop features that make setting up a ecommerce store relatively easier. If you plan on going custom, HTML and CSS form the building blocks of modern websites on the internet and provide more flexibility than WordPress and Shopfiy in terms of design choices. For more complex applications requiring more security, PHP is a popular choice; however Angular is becoming increasingly popular with application developers as its framework simplifies many web development processes. When it comes to selecting which language is best for your website, extensive research should be done to identify the needs of your particular business before deciding on a technology stack.
Is one better than the other?
Website technology is a crucial decision for any business looking to create its own site as it affects the UX and design, development cost, and SEO performance. There is an overwhelming number of options currently available each boasting their own pros and cons. Popular choices are WordPress, Shopify, Woo Commerce, HTML/CSS, Javascript, PHP and many more. Website creation requires a strategic understanding of how each technology works in terms of UI/UX design, coding language proficiency and website development speed which makes the choice a tricky one. It is important to comprehend both the advantages and disadvantages of each technology before diving into website building in order to ensure the best outcome.
Various hosting options such as shared hosting, VPS hosting and dedicated servers
Choosing the right hosting option for your website is essential in order to ensure security and successful website performance. While shared hosting can provide you with relatively cheaper rates, it does come with certain trade-offs like limited server resources, slower performance, and less control. On the other hand, VPS hosting gives more control and flexibility over hosting options and improves website performance at a reasonable price. Finally, dedicated servers are ideal for large businesses or heavily trafficked websites that require dedicated hosting power due to their higher cost and increased resources. To ensure seamless website development, assessing all hosting options and deciding on one that best fits your business needs is key.
How do I decide which option is good for me?
When you are starting a website development project for business, it is important to decide which technology is best suited for your needs. For a small to mid-sized business, WordPress website is often a good choice as they are mainly informational, cost-effective, and easy to maintain. Custom WordPress websites offer greater flexibility and customization but require more budget than a standard website. Shopify and Woo Commerce websites are ideal for e-commerce companies due to their built-in features and convenience, with some downsides including the cost of digital goods transactions associated with using these platforms. For businesses needing the highest level of website flexibility and security, custom coded solutions in languages such as HTML5 and CSS3 may be an appropriate way forward. However these website often require larger budgets than the other options available due to their high degree of customization and complexity of coding necessary. No matter what website development route you choose , make sure that it meets your specific business requirements going forward in order to fulfill the purpose of your website.
Are there experts to help me choose the right technology?
Yes, there are experts who can help you choose the right technology for your website. Depending on the specific needs of your business, some technologies may be more suitable than others, and it is important to seek expert advice in order to ensure that the chosen technology stack fits with what you need. Expert help can also make sure that the technology choice is cost-effective for long-term scalability and success. In addition, since coding languages are constantly evolving and new technologies emerging every day, getting expert advice ensures that nothing gets overlooked or forgotten in terms of developments within a particular technology field. Ultimately seeking professional help is essential in order to have an optimized website tailored to meet specific business needs and expectations.
If you're looking to get help for website development, there is no better place to look than Kurieta. Kurieta is an Indianapolis-based web design and development firm that specializes in crafting custom websites with a variety of technologies and platforms. Their experienced professionals have the skills and expertise to recommend just the right solution for your business needs, offering sound advice tailored to achieve the results you're aiming for. Choosing the right technology for website development can be a tricky and overwhelming process.
In conclusion, the best technology for any website depends on what your business needs and desires. There are a wide variety of programming languages and hosting options, each with their own advantages and disadvantages. By taking the time to understand these options and invest in quality software, you can ensure that your site is successful for years to come. For example, Kurieta offers a unique blend of services from website development to managing your domain name – all designed to work with whatever platform you choose. For those who need help choosing the right technology or want more information on the available services, we offer free strategy sessions with one of our knowledgeable experts. Make sure to take full advantage of this in order to make the most out of your online presence. So call us today and get started!
Also check out design rush bigcommerce website, to know about bigcommerce websites.