Business Consulting – Freelance Translator Platform
Kurieta partnered with a freelance translator platform founder to provide a full-service solution, including tech consulting, business plan writing, and software development.
We conducted extensive research on the top freelance translator platforms to identify the strengths and weaknesses of each platform. This helped us in developing a better understanding of the market and identify areas where our client could differentiate their platform.
We worked closely with the founder to write a comprehensive business plan for the platform. This included a detailed analysis of the market, competitor landscape, target audience, revenue model, and marketing strategy.
We recommended the most suitable technologies for the platform based on the founder's requirements and budget. This included recommending the right programming languages, frameworks, and hosting services to ensure the platform is scalable, secure, and cost-effective.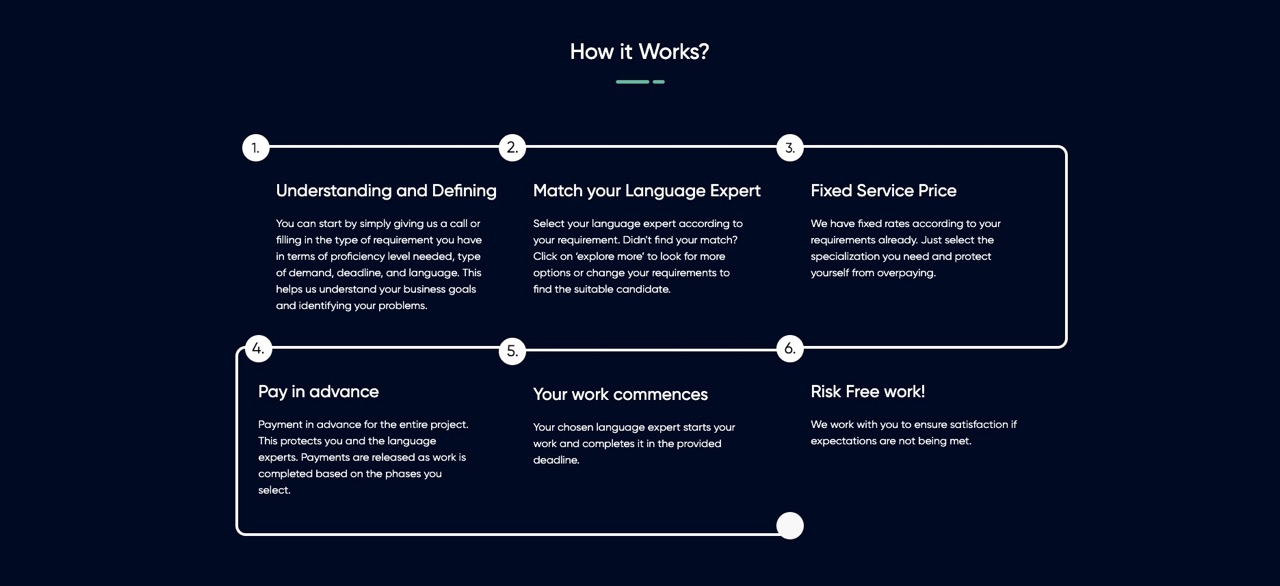 Freelance Translator Platform
The founder approached us with a vision for a freelance translator platform but lacked technical expertise and a comprehensive business plan. Our team was tasked with providing guidance on technology selection, business plan development, and software development.
The founder needed help to develop a comprehensive business plan that would attract potential investors and provide a roadmap for the company's growth. Additionally, they needed technical guidance to choose the right technology stack for the platform and assistance in developing the software.
Our team started with competitor research and scope analysis to develop a comprehensive understanding of the market and industry. We then worked with the founder to create a detailed business plan that included financial projections, marketing strategies, and growth plans. After finalizing the business plan, we recommended the appropriate technology stack and started developing the software.
As a result of our partnership, the founder now has a comprehensive business plan that has helped them attract potential investors and secure funding.

Additionally, we are currently in the process of developing the platform's software, which will enable the founder to launch the platform and bring their vision to life.
Testimonial From the Founder
"Amazing and professional team with expertise on marketing, technology, and business. I feel lucky to have them a part of my team!"
--Carolina Figueroa, Founder