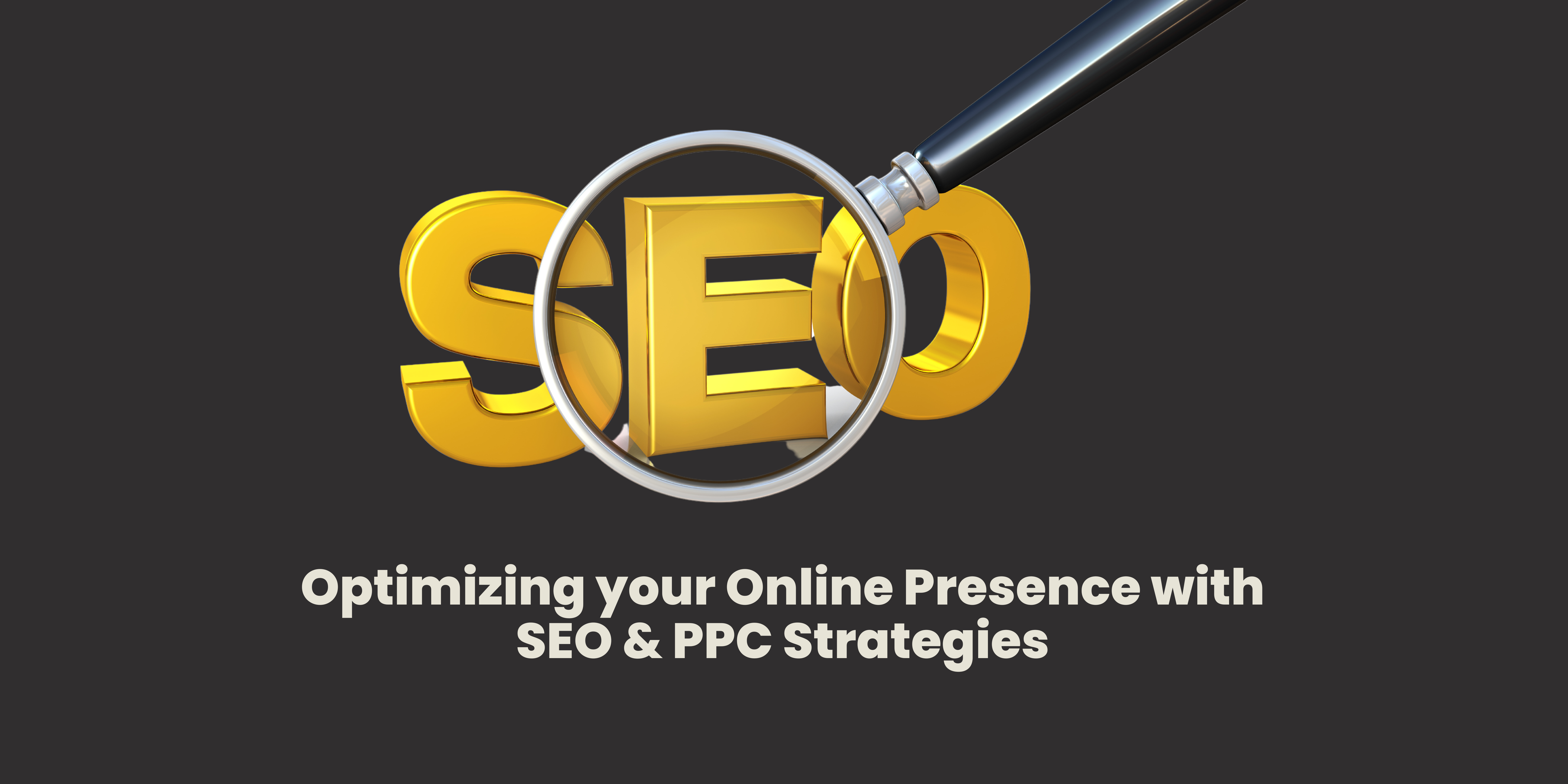 Optimizing your Online Presence with SEO & PPC Strategies
Do you want to make a lasting impression with your business online? Knowing how to effectively optimize your website for search engine rankings can help give it the visibility it needs. With the right SEO and PPC strategies, you can create a strong online presence that will have potential customers coming back time after time. In this blog post, we'll walk through key concepts such as creating an effective keyword strategy while utilizing essential tools like Google Adwords. By understanding these important aspects of digital marketing, you'll be able to maximize your website's reach and generate more leads for your business.
What is SEO and Why Is It Important for Your Online Presence
SEO, or Search Engine Optimization, is one of the most important aspects of having an online presence. SEO is the practice of optimizing a website by increasing visibility in search engine results pages. SEO involves making your content more relevant to a search engine's algorithm, which helps your target audience find you more easily. SEO also requires utilizing SEO tactics like metadata, backlinks, and keyword optimization to help your site get higher rankings on search engines. SEO is essential for businesses and individuals wanting to let potential customers know they exist and grow their online presence. With SEO, any visitor can easily find what they're looking for with fewer clicks and less time spent searching. Investing in SEO is something all businesses should consider to help provide users with quick access to their products and services.
What are the Benefits of Using SEO & PPC Strategies?
The modern digital landscape presents an exciting opportunity for businesses to reach a wide range of customers, while also setting the stage in their sector. To get the most out of this space, savvy owners are leveraging strategies like search engine optimization (SEO) and pay-per-click (PPC) tactics. These tools can provide efforts with higher visibility, more website visitors, greater potential leads, and increased sales. Plus, studies have revealed that when used together, SEO and PPC achieve faster time-to-market and a better return on investment. Such results provide businesses with the edge they need to remain competitive in a crowded marketplace.
Understanding the Basics of Search Engine Optimization (SEO)
When it comes to optimizing your website's rankings in search engines, understanding and implementing the basics of Search Engine Optimization (SEO) is key. SEO helps search engine algorithms determine the relevance of webpages to a user's search query and ranks them accordingly. Techniques such as inserting relevant keywords into content, making use of "backlinks" from other websites, and properly labeling metadata are important steps toward improving SEO. With the successful integration of SEO practices, website visitors should be able to find your page more easily and quickly, thus increasing your page's visibility online.
Crafting Quality Content for SEO Success
Crafting quality content is essential for SEO success. Quality, relevant web content is a key factor in helping search engines identify and rank your website above all others; however, creating content for SEO purposes can be a tricky balance. You want to ensure that your content is informative and helpful to readers while still including the keywords and phrases which will draw traffic from search engine results. The most important thing to remember when crafting effective content for SEO purposes is to always keep your audience in mind and strive for quality, both from a writing perspective as well as an SEO point of view. Taking the time to craft engaging, useful content that leverages SEO principles will help drive more visitors to your web pages, boosting website rankings along the way.
Implementing Pay-Per-Click Advertising (PPC) Strategies
When it comes to online advertising, a particularly effective strategy is Pay-Per-Click or PPC. An increasing number of companies, from big names to small business ventures, are exploring the benefits of PPC as part of their internet marketing plans. PPC provides advertisers with measurable outcomes in terms of traffic and revenue, which makes it possible to track the Return On Investment (ROI) quickly and effectively. With careful planning, implementation, and management, this type of advertisement can be used to complement other online marketing tactics for greater success. Furthermore, using the right keywords and combining them with appropriate content can drive valuable visits to any website within a short span of time.
Tracking & Measuring Results from Your SEO & PPC Strategies
Two of the most important elements for success when it comes to digital marketing are SEO (Search Engine Optimization) and PPC (Pay-per-click) strategies. To ensure your online business efforts are paying off, tracking and measuring the results from SEO and PPC strategies is essential. Doing this will help you determine which tactics are working and which ones need tweaking. It can also provide valuable insight into user behavior that can be used to realize organizational goals. With a system in place to track metrics related to website traffic, content performance, ROI, time on site, and conversions, you'll have the data necessary to make informed decisions about your digital marketing approach like improving relevance to boost search engine rankings or when or where it's best to publish advertisements.
SEO and PPC strategies can be powerful tools for promoting your online presence, website, and brand. By considering SEO optimization techniques such as keywords, content optimization, link building, and using quality graphics to engage visitors on your site, you can improve search engine ranking results. Additionally, developing a comprehensive pay-per-click campaign can also bring traffic to your site quickly and affordably. Measuring the success of SEO and PPC strategies is vital for knowing how well your digital marketing efforts are working for you. Taking the time to create meaningful content is essential for gaining potential customers' attention in order to reach organizational goals. That is why it's important to start investing in an effective SEO strategy that is tailored to suit your business needs. Kurieta is here to serve you with exceptional services by enabling you with the best SEO and Digital Marketing Strategies! Contact us today if you have any queries or questions about this blog post or our services. We are ready to help you grow your business through successful marketing campaigns!